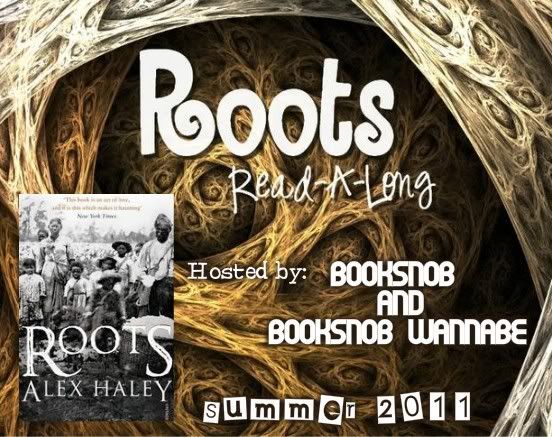 Hey Everyone, The Roots Read-A-Long starts today!! Have you picked up your copy of Roots by Alex Haley yet? Have you decided to participate? Please leave me a comment as I would love to have you participate!
Roots won the Pulitzer Prize when is was released in 1976 and spent over 40 weeks on the New York Times Best Seller List. It is hailed as an American classic even though it is only 30 years old. If you have ever wanted to read this stunning, page-turning book, now is your chance.
Booksnob Wannabe
and I will start posting our thoughts about the first 100 pages next Monday and I can't wait for the conversation to begin.
Next week (probably on Sunday or Monday) I will include a list of readers and bloggers participating in the Read-A-Long, so please join us for a memorable summer, a summer of ROOTS!