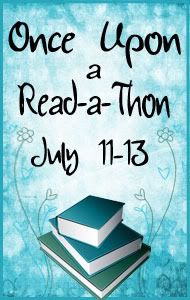 The Once Upon a Read-a-Thon starts tomorrow and I am so excited. This is my second year participating and it actually makes me slow down and read during the day. Last year I included my kids, Max(13) and Georgia(10)and they will be participating this year as well.
Here are my goals for the three spectacular days ahead of us:
I want to participate in one challenge a day.
I want to read an entire book each day.
The three I have picked out are:
Sugar Changed the World by Aronson and Budhos
The Latte Rebellion by Sarah Jamila Stevenson
The Called Themselves the K.K.K. by Susan Campbell Bartoletti
I also want to read Volume One, Part Two in War and Peace by Leo Tolstoy
If I accomplish all of this and keep up with posting, I will be happy.
Georgia goals include: Reading two books: Gruffin and Icefire by Chris D'Lacey.
Chris D'Lacey is her favorite author and if she accomplishes her goal she will be picking out a new D'Lacey book at The Red Balloon Bookstore on Thursday after she gets her braces put on.
Max's goals include: Reading an hour each day. (Max has dyslexia and so reading is hard to do for long periods of time) He is currently reading Jeremy Fink and the Meaning of Life by Wendy Mass. If he accomplishes his goal and hopefully finishes his book, he wants to buy a copy of Catching Fire by Suzanne Collins at The Red Balloon Bookstore in Saint Paul.
OMG, I am so ready, that I want to start right now!!!
Good Luck Everyone, I hope you accomplish your goals.