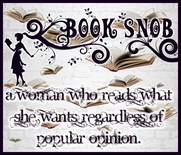 Hey Everyone Today is my Blog's 1st anniversary! I can't believe it has been a year already. To celebrate I will be hosting some giveaways throughout the month to celebrate. Thanks for following Booksnob, for reading my posts and for your wonderful comments.
My first contest will be a CSN store gift certificate for 35 dollars. This is available to followers from the U.S. I love CSN stores and have purchased a ball chair for my computer. CSN stores has over 200 online stores where you can find anything you need whether it be
swingsets, fitness equipment,
bookshelves or even a cool ball chair like mine!
Contests Ends 2/28
Must be a Booksnob Follower
Must be from U.S.
Fill out the form below.